Pratt Brothers Big Band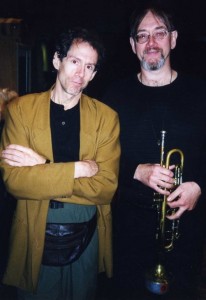 Since its formation in 1980, The Pratt Brothers Big Band has backed such musical artists as Fran Warren, Zoot Sims, Al Grey and Roy Eldridge. They have also performed a tribute to the great arranger, Fletcher Henderson, funded by a grant from the National Endowment for the Arts.
More and more radio stations are once again playing the music of the Swing Era. Co-bandleader, Dean Pratt has waited all his life for this golden opportunity. Along with fellow leader, Michael Pratt, Dean's brother, this 16-piece band features the best musicians New York has to offer. Many are former sidemen of the Harry James, Maynard Ferguson, Woody Herman, Gerry Mulligan and Buddy Rich bands, and are currently featured on Broadway and in the New York studios.